Your memories are important!  In the world of iPhones, everyone can capture high quality photos and video.  But, megapixels alone don't make a great image.  You need the experience and an eye to see a moment coming and be ready for it.
How often have you been left out of a great group shot because you were stuck behind the camera?  Don't get left out!  Hire a photographer and relax knowing that your special moments will be captured with care.
Call today to schedule your free consultation.
"Photography is more than a medium for factual communication of ideas. It is a creative art."
Ansel Adams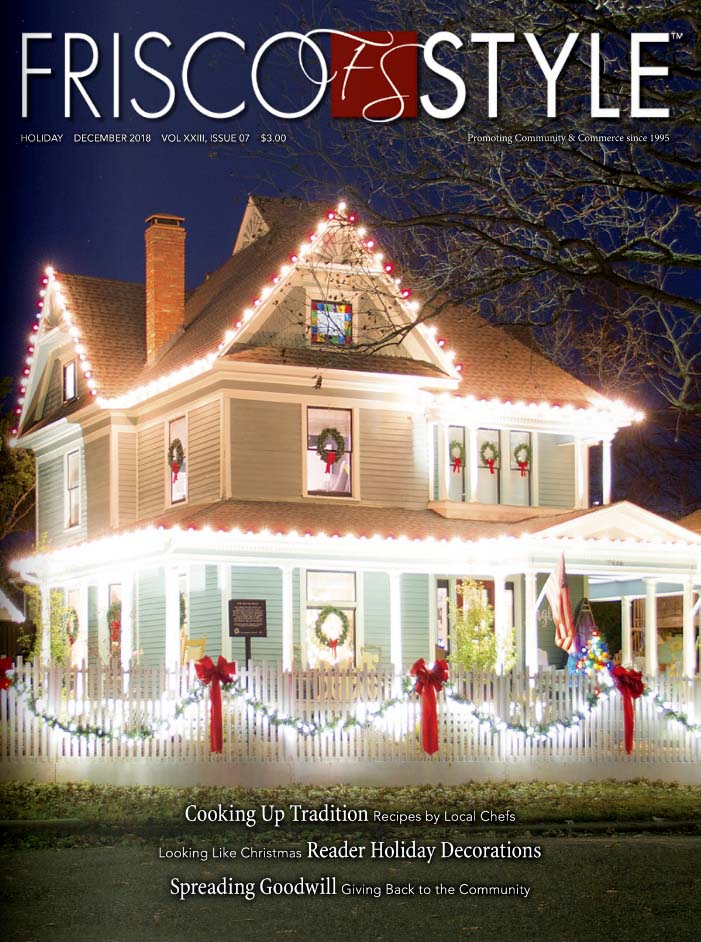 The December, 2018 issue of Frisco Style magazine features the beautiful home of Matt Calloway in downtown Frisco. Re-branded as "The Rail District", the area is attracting quite a bit of attention in the region.  The home is one of the oldest in downtown and still sets the standard for character in Frisco.
Additional services available.  Contact us with your project details for a custom quote.
Products/Art
3 Photos Minimum
Art, products, food, etc.

1 editing session
20-minute session

1 edited digital photo
Family Portrait
Starting at
45-minute session

5 edited digital photos
Up to 3 hours

Up to 200 photos
Video and photography are separate disciplines that are often practiced together.  Make sure the video professional you hire has specialized training in video production and story development.
Boys & Girls Clubs of Collin County (0:39)
Sullivan's Hollow Documentary (3:10)
Taylor's Gift Foundation (1:16)
Interactive Sports Group (1:26)
Texas Sculpture Garden (3:15)
Custom Quotes
Every project is different. We'll work with you to create a solution that meets your goals.

Call for a custom quote.
100% Satisfaction Guaranteed!